"World locations" redirects here. For a list of recurrent and important on and off-Island locations, see Portal:Locations.
For references by major country instead of city, see:
For a list of countries that air Lost, see fan locations.
See all these locations on a map here. Click markers for details for how each place pertains to Lost, and use the legend to zoom in and out or move around on the map.
Also, put yourself on our own real life world map!
Lostpedia Frappr Map

A B C D E F G H I J K L M N O P Q R S T U V W X Y Z

A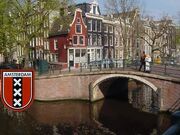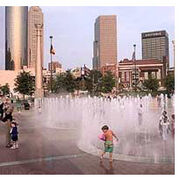 Afghanistan
Albuquerque, NM, USA
Ambrose, QLD, Australia
Ames, IA, USA
Amsterdam, Netherlands
Ann Arbor, MI, USA
Atlanta, GA, USA
Australia
Austria
Ayer's Rock, NT, Australia
See Uluru, Australia
B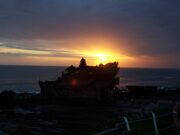 Bad Salzdetfurth, Germany
Bali, Indonesia
Barbers Point, HI, USA
Basra, Iraq
Berlin, Germany
Baton Rouge, LA, USA
Brazil
Brentwood, CA, USA
C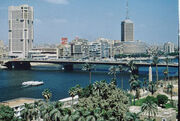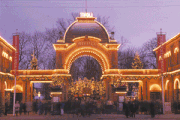 Cairo, Egypt
Cambridge, MA, USA
Jae Lee went to college at Harvard, and met an unnamed American girl there who he was smitten with. ("

What Kate Did

")
Camden, England
See also London, U.K.
Canada
It seems that whenever someone mentions Canada, they are in fact lying.
In "

S.O.S.

" Bernard proposes to Rose in a restaurant overlooking Niagara Falls. The greater Horseshoe Falls can be seen out the window, which are part of Canada.
Canterbury, England
Location of the University of Kent where Charlotte attended university.
Cape Town, South Africa
Carlisle, England
Cedar Rapids, IA, USA
Chrismas Island
Conakry, Guinea
Copenhagen, Denmark
Danish: København, Danmark
According to the Hanso Phone Line, the address of The Hanso Foundation World Headquarters is 544 Orsund Klengvjel DK 1604 Copenhagen V. In Copenhagen Zip-codes belong to streets rather than areas and the Zip code DK-1604 KBH V belongs to a street named Kampmannsgade. So the Zip code exists, but there is no street called Orsund Klengvjel, the closest is Øresundsvej or Øresund Parkvej. So this is a fake address made up for The Lost Experience. (The Lost Experience)
According to Rachel Blake, Alvar Hanso traveled to this city on September 11, 2000 and Jan 1, 2001. (The Lost Experience)
Rachel traveled here herself between June 20 and June 27, 2006 to look for clues; she followed Mittelwerk and was in turn stalked by Malik here. It is the location of Allied Copenhagen Marine Merchants. (The Lost Experience)
Costa Rica
D
Diamond Bar, CA, USA
Dresden, England
Charlie and Liam were trying to get a fix in Dresden the night Liam's daughter was born. ("

Fire + Water

")
E
Eddington, Scotland, UK
Location of Moriah Vineyards and the monastery Desmond spent time at. ("Catch-22")
Eleuthera, Bahamas
England
Essex, MA, USA
Ethiopia
Eureka, CA, USA
F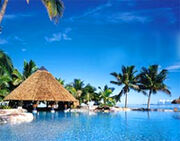 Fiji
Florence, Italy
Fort Lewis, WA, USA
Fresno, CA, USA
Sawyer reads a private message left in a bottle by crash survivor Tracy who misses her husband and children all the while sleeping next to Scott Jackson at night. Walt tells Sawyer that its Steve Jenkins and that Scott is dead. ("

Exodus, Part 2

")
G
Gambia
Geneva, Switzerland
Grand Canyon, AZ, USA
Guam
H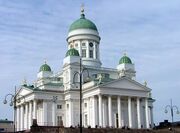 Harrison Valley, PA, USA
Helsinki, Finland
Honolulu, HI, USA
I
Indonesia
Inglewood, CA, USA
See also Los Angeles, CA, USA
Iraq
Irvine, CA, USA
Island
J
Jakarta, Indonesia
Joshua Tree National Park, CA, USA
Jasper, AL, USA
K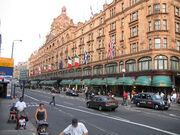 Kalgoorlie, WA, Australia
Kiev, Ukraine
Knightsbridge, England
See also London, U.K.
Korea
Knoxville, TN, USA
L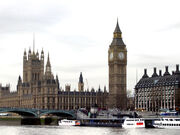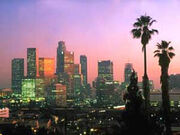 Las Vegas, NV, USA
Lizard Island, QLD, Australia
London, England
See also Knightsbridge and Camden, U.K.
Los Angeles, CA, USA
See also Inglewood, CA, USA, Malibu, CA, USA, and Diamond Bar, CA, USA
Was the planned final destination of Flight 815.
Zack and Emma are supposed to meet their mother here. ("

The Other 48 Days

")
St. Sebastian Hospital is located here. ("

The Hunting Party

")
The stadium where Desmond said goodbye to Penelope and later met Jack is located here. ("

Man of Science, Man of Faith

")  ("

Live Together, Die Alone, Part 1

")
Richard Malkin gave Claire plane tickets to meet prospective adoptive parents here. ("

Raised by Another

")
Ana Lucia Cortez, Teresa Cortez and Mike Walton work for the Los Angeles Police Department. ("

Collision

")
Mandrake Wig missed a flight that was to go from Australia to his home in LA, one which was said to have never made it to its destination. (The Lost Experience)
The airport where Ana Lucia was working for the TSA and met Christian Shephard is presumably LAX. ("

Two for the Road

")
The airport where Jack and Kate met in the flashforward of "

Through the Looking Glass, Part 2

" is presumably LAX. ("

Through the Looking Glass, Part 1

")
Ajira Airways Flight 316 departed from LAX for Guam
Nadia was hit by a car on the street in LA, just after Sayid met Jacob. ("

The Incident, Part 1

")
Angel of Mercy Hospital, where Claire gets an ultrasound from Ethan Goodspeed in the flash-sideways timeline ("

What Kate Does

")
M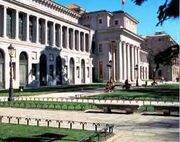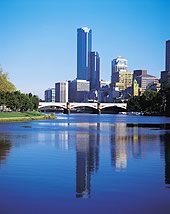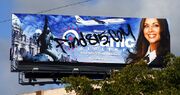 Madrid, Spain
Malibu, CA, USA
See also Los Angeles, CA, USA
Manchester, England
Medenine, Tunisia
Melbourne, VIC, Australia
Mexico
(also see Taxco)
Miami, FL, USA
Mogadishu, Somalia
Moscow, Russia
Mozambique
N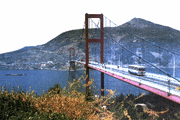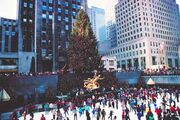 Namhae, South Korea
Narvik, Norway
Nigeria
New York, NY, USA
Newport Beach, CA, USA
Niagara Falls, NY, USA
O
Ontario
Osaka, Japan
Oxford, England
P
Pacific Ocean
Area where Naomi was searching for Desmond, and where Flight 815 was believed to have crashed and sank by the outside world. ("The Brig")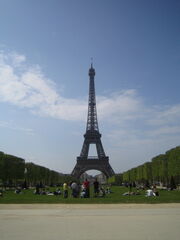 Palm Springs, California, US
Location where alt Sawyer supposedly stayed, while actualy being in Australia. ("Recon")
Papua New Guinea
The Black Rock, captained by Magnus Hanso, disappeared in 1881 on a return voyage from a gold mining operation in Papua New Guinea. According to local traders on the ship sailed away from port in an Easterly direction, rather than West to Africa, where it would exchange gold Papua New Guinea for more slaves. (The Lost Experience)
Paris, France
Phuket, Thailand
Portland, OR, USA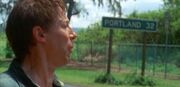 Portsmouth, England
R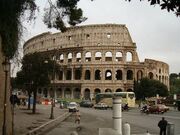 Ramadi, Iraq
Rome, Italy
Ruidoso, NM, USA
S
Saint Paul, Minnesota, USA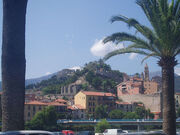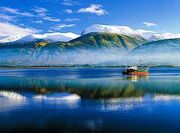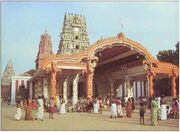 Saint-Tropez, France
Sahara Desert
San Francisco, CA, USA
San Remo, Italy
Santa Cruz, CA, USA
Santa Rosa, CA, USA
Santo Domingo, Dominican Republic
Sardinia, Italy
Sawgrass, FL, USA
Sawyer tells Agent Freedman that Munson moved his stolen money to a Bronco parked on Route 441 in this city (could also refer to a highway in Broward county, FL--The Sawgrass Expressway--which does cross Route 441 in Coral Springs, FL). ("

Every Man for Himself

")
Scotland
Seoul, South Korea
The Seychelles
Sioux City, IA, USA
Sri Lanka
Stowe, VT, USA
Sydney, NSW, Australia
T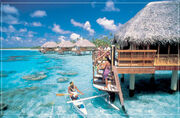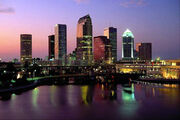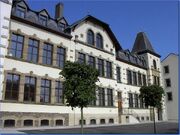 Tahiti, French Polynesia
Tallahassee, FL, USA
Tampa, FL, USA
Taxco, Guerrero, Mexico
Tenerife, Canary Islands, Spain
Richard Alpert and his wife Isabella lived on the island of Tenerife in 1867, where Richard worked as a farmer. After killing a doctor, he is imprisoned and sold into slavery. ("Ab Aeterno")
Terre Haute, IN, USA
Tikrit, Iraq
Toronto, Canada
Tozeur, Tunisia
Troisvierges, Luxembourg
Tustin, CA, USA
purchased. ("Walkabout")
U
Uganda
Uluru, NT, Australia
United States
V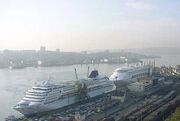 Vik, Iceland
Vladivostok, Primorsky Krai, Russia
W
Wayzata, MN, USA
Z
Zanzibar, Tanzania
Trivia
One of the ongoing gags on the show and TLE is to make fun of Tallahassee. In the 10/09/06 podcast, a fan asked this as a question to Damon and Carlton: "Why does the city of Tallahassee hate you?". Carlton answers: "I don't know why they hate us. But they hate us, so, we deservedly are hating them back."
All continents have been shown on screen except South America and Antarctica.

Maybe the portuguese tracking station is situated in Antarctica, but this is not explicitly stated.
See also
External links