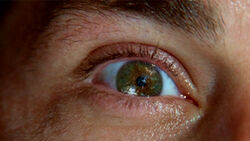 Where it all began.
10 years? Has it really been that long? I am of course talking about 10 years since the Lost Pilot first hit television screens and kick started a worldwide phenomenon. It was one of the most explosive TV pilots of all time, quite literally in the case of the opening sequence. At the time it aired, it was the most expensive pilot in TV history, rolling in at around $12 million – but it was worth every penny as 18 million tuned in to watch it. So it really has been 10 years since this incredible show took over our lives, and I'm glad to have been a part of it from the very start. I have a small confession to make though – I wasn't there from the start...at least not September 22nd, 2004. I am British, and therefore never had the opportunity to watch Lost from the start. No, my tenth anniversary is just under a year from now, on August 10th. That's the date it first aired in 2005 in the UK, and the first opportunity I had to watch the show.
So as part of the 10th anniversary tributes, I would like to share with you my story of how I came to start watching Lost, and then I would like you all to do the same. Whether you watched from the very start, caught up mid-way through or never found the show until after it finished, I want to hear it. It might not be very interesting (I know mine probably isn't) but I'd love to read different accounts on how you all got lost. So, flashback, and share your origin story.
But first, a little history.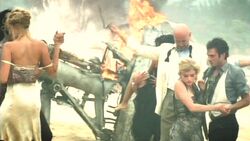 The Channel 4 promo.
The year was 2005, and Lost was nearly a year old. I was 15 and I'd never watched a US TV drama in the entirety of those years. It just wasn't the sort of thing I was into. What I WAS into however, was a reality show called Big Brother. I'm sure some of you have heard of it, though in the UK it's quite different to the US version. Anyway, so Big Brother aired on Channel 4 every summer and so when they started airing teaser trailers for a show called Lost, I saw them quite a bit. I don't remember watching those ads and immediately wanting to watch the show, however. Like I said, it just wasn't the sort of thing I was into. It probably actually annoyed me slightly because it kept coming on and there was little explanation of what it actually was. If you've ever seen the Channel 4 Lost Pilot promo, you'll know what I'm talking about. Looking back now, it stands out as one of the most evocative promos I have ever seen. In fact, I've never seen anything quite like it since. Perhaps that's why I don't buy into watching new shows much, with their generic trailers full of snippets from the first episode.
Moving on, the date of the premiere finally came after the rather extensive advertising campaign. Like I said, the date was August 10th, 2005 and coincidently it was also a Wednesday night. I remember it well because in Big Brother they always had an eviction show on the Wednesday before the Friday final. So Big Brother started at 8:30pm that night, and one unlucky housemate (Craig) was voted by the public to be evicted, but they had to have a break between shows. It was 9:30pm, then, and that's when the first episode of Lost started. We kept it on Channel 4 because we were waiting for the next part of Big Brother to come on. Sadly I don't recall all that much about watching the episode, but I do know that it made me want to come back for part 2. It finished at 10:30pm and Big Brother came on for half an hour to interview the evicted Craig. Part 2 of the Pilot started at 11pm, and I was gripped by the story being told on screen. Just how did this plane crash? What is that thing in the jungle? Why is there a Polar Bear on the Island, and what happened to the woman who recorded the French distress signal?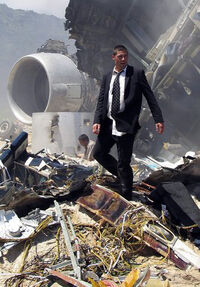 Jack in the wreckage.
Little did I know how long I would have to wait to find out the answers to some of these questions and how many more I would ask before getting them...but honestly? I enjoyed every moment of it. Anyway, the Pilot finished at 12am, which for me as a 15 year old was considered a very late night to be watching TV. But we weren't done, because episode 3 "Tabula Rasa" aired on Channel 4's sister channel E4 under the "first look" scheme of showing an episode ahead of Channel 4 each week. It was 1am by the time we were done, but we definitely weren't dozing off to sleep. I was hooked from that night on. The characters, the mysteries, everything. I made a habit of staying up to watch it by myself each week even on a "school night", eventually being joined by my brother in Season 2 before the show moved to a Sunday slot on a new channel, Sky1. It became compulsive family viewing, with my father and sister downloading with the US pace throughout Season 2. It wouldn't be until Season 4 when I started downloading, but the show had taken over my life long before that. It all culminated with me, my brother and my dad getting up to watch the finale be simulcast with the US West coast at 5am before going off to work.
And to think, if we had just changed the channel back in 2005 perhaps I wouldn't have gone on the incredible journey through the show. Though I often think that just like the characters in the show, it was always destined to happen, one way or another. On the subject of fate, Channel 4 called an end to Big Brother the very same year Lost departed our screens. The show responsible for starting me on this journey also ended along with it. (Until it was brought back by another channel the following year…but that's beside the point!)
Just one final thought I'd like to end on. Recently I read a TV reviewers reflection on Lost 10 years on, and he said something which really stuck with me. "We all crashed. I was on Oceanic 815 and I know for a fact I'm better for it." I couldn't agree more. Lost changed my life. It changed all our lives. And TV has never been the same since it first aired.
Namaste.