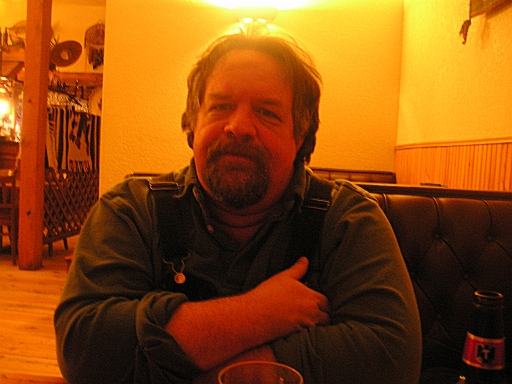 .
I am a fan of Lost and a Wiki afficianado. I'm 50 years and counting, and happily married with a son. I have a BA in History, a Masters in Library and Information Science, and have a Michigan teaching certificate in both Earth Science and Social Science. I consider myself to be an old-fashioned "Geographer". I speak the Finnish language more-or-less fluently, and have lived in many places of North America, Alaska, Hawaii, and Europe. I have worked as a professional librarian since 1991, and in addition have published a few articles in peer-reviewed journals in the fields of history, information science, and librarianship. I've also tutored college undergraduates in English composition and speech, and have done editing for graduate students' theses. I've been involved with the Internet since the late 1980s, before the creation of the World Wide Web, and serve as either the owner or moderator of several online chat groups. I live with my wife and son in Michigan's Upper Peninsula, and enjoy swimming in Lake Superior, being in nature, spending time with my family, making homemade wine, playing guitar, and stargazing. You may reach me at saukkomies at yahoo dot com.

The photo is taken at a nearby Mexican restaurant. That is a bottle of Tecate beer in front of me.
Community content is available under
CC BY-NC-ND
unless otherwise noted.