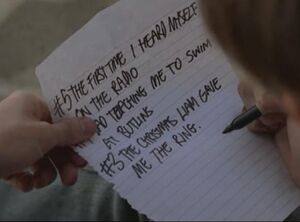 Hey! I'm Playsonic2. I'm an user on the Spanish Lostpedia. (Click to see my spanish userpage)
I was a SysOp - and the only user who edits - at the spanish LOST Wiki, just before the merge of Lostpedia with wikia. Now it's a wiki full of content, and users, it's very complete.
I'm currently helping with some useful templates, with our intern forum and helping. I edit on Wikia since september 2007, so I have a lot of experience to share with the community.
Maybe you see me helping on something on this english version too! :)