Welcome to my page. I am ncusa367 AKA zeke. I am working on fixing up my page to make it awesome, but some things might not work. This Page has been a big help fixing this page up.
My favorite characters in order
My favorite blogerss/talkers/writers about lost
"Stuff that i do to contribute to the overall experience of LOST fans alike world wide, but mostly for the USA because, well, that is where I live" aka notable contributions
| | |
| --- | --- |
| 331 | This user has made over 331 edits on Lostpedia. |
I started using Lostpedia after most of it was finished, so what i mostly do is expand and work on new events. Also i have added YouTube videos to lots of TLE pages because of how recently YouTube was added to LostPedia. To see all my contributions, Click Here
Lost Search Engine
If anyone cares, I made a custom Google search engine that searches lost websites. Check it out!
Purpose of Lostpedia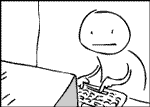 Visitors: To learn more about lost so they can impress friends with how much they know. And also meet hot girls that like lost.
Users: Share information and Ideas to make Lostpedia a better place for everyone so they can meet hot girls that like lost.
Other good shows
NUMB3RS
The Office
24
Scrubs
Family Guy
Malcolm in the Middle
That 70s Show
Friends
The Simpsons
My Name Is Earl
Do i rock?
Hey if i rock, sign your name right under this:
Oh ya and Jeff Jensen rocks too
This is how they got guns on the island
Wanna See more of my fav clips Click Here
See videos I have uploaded to Google Video Click Here
Community content is available under
CC BY-NC-ND
unless otherwise noted.