Lost On Craphole Island

Name
Lost On Craphole Island. It's written all over the page, I shouldn't have to tell you.
Year of birth
Sometime within the last century
Place of origin
Earth
Current location
Here, of course, where else would I be?
Quote
Patrick: I'm mad! Spongebob: Why, Patrick? Patrick: I can't see my forehead!
TV Shows
LOST, of course! Down with American Idol! The Office, Heroes, and My Name Is Earl are pretty good too, though.
Languages I Speak
English



| | |
| --- | --- |
| 500 | This user has made over 500 edits on Lostpedia. |

Just call me LOCI!| Sorry about the big gap. There's some information if you scroll down, I couldn't figure out how to get rid of the big empty space.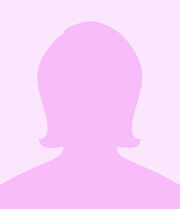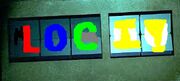 I Just Have to Say It
Thanks PandoraX for the new nickname!!!!
I have two other accounts, one that doesn't work, and User:LOCI, which I made in case this one shut down for some bizarre reason. You can never be too careful.
Article Statements
I wanna know who deleted my page on the Tonka Toy Truck!
I vote rename for Middle section to Middle section survivors.. it's too general.
Tehe I made my own template! It's my first one.
Updated November 11, 2006
Favorite Episodes
Least Favorite Episodes
Main Character Preference (In Order from Favorite to Least Favorite)
Community content is available under
CC BY-NC-ND
unless otherwise noted.