The Kiwi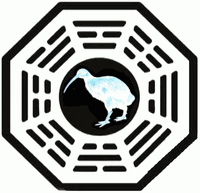 Details
Number
15
Status
Active
Purpose
Good Times!
G'day.
I am Kiwipat and this is your orientation message for station 15 of the Dharma Initiative.
Station 15 or "The Kiwi" is a station especially for Lost fans from New Zealand.
As Kiwi lostpedians it is your duty to contribute, Be Bold! and have fun.
It would especially be cool if you could contribute to the New Zealand page.
Until your replacements arrive, the future of this project is in your hands.
On behalf of Alvar Hanso, and all of us at the Dharma Initiative, kia ora, namaste, and good luck!
Some Pages I Have Initiated