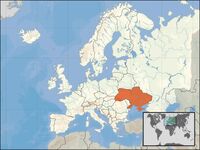 In Ukraine, Lost is broadcast by ICTV, and the series is known as "Загублені" (Zahubleni in Latin alphabet). AXN SCI FI also broadcast "Lost" in Ukraine from Season 1 since april, 2008.
Title Загублені (Zahubleni)
Broadcast by ICTV (1-3) and Novy Channel [Новий канал] (4-5)
When Unknown
Dubbed Unknown
Subtitled Unknown

Broadcast
See also: Airdates of Lost
Season 1: October 24, 2005 to December 6, 2005
Rerun of Season 1: September 25, 2006 to November 3, 2006
Season 2: November 6, 2006 to December 14, 2006
Rerun of Seasons 1&2: January 25, 2008
Season 3: Spring 2008 (after rerun)
Season 4: July, 21 2009 to August, 10 2009
Dubbed
One episode at a time
Four episodes a week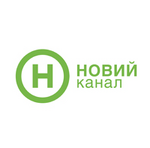 Cyrillic transliteration
Characters
Jack Shephard - Джек Шепард
Kate Austen - Кейт Райан (Kate Ryan)*
James Sawyer - Джеймс Сойер
Sayid Jarrah - Саид Джарра
Charlie Pace - Чарлі Пейс
Claire Littleton - Клер Литтлтон
Walt Lloyd - Уолт Ллойда
Jin Kwon - Джин Квон
Sun Kwon - Сан Квон
Shannon Rutherford - Шеннон Разерфорд
Boone Carlyle - Бун Карлайл
*The translation of Kate's last name as "Ryan" (rather than "Austen") comes from the official broadcaster ICTV's website, but is likely a misunderstanding of Kate's alias in "Whatever the Case May Be", where Mr. Hutton addresses her as "Ms. Ryan". This error was also made in Russia, and later corrected by the fan community there.
Cast
Matthew Fox - Метью Фокс
Evangeline Lilly - Еванджелін Ліллі
Terry O'Quinn - Тері О'куїнн
Josh Holloway - Джош Холловей
Naveen Andrews - Невін Ендрюс
Jorge Garcia - Хорхе Гарсія
Dominic Monaghan - Домінік Монан
Emilie De Ravin - Емілі Де Рейвін
Harold Perrineau, Jr. - Гарольд Перріно Мол.
Malcolm David Kelley - Малкольм Девід Келлі
Daniel Dae Kim - Деніел Де Кім
Yunjin Kim - Юнжін Кім
Maggie Grace - Меггі Грейс
Ian Somerhalder - Іен Зомерхальдер
External links