Real World article
(written from a Production point of view)
Terry O'Quinn is an Emmy-winning actor who played two roles, John Locke and The Man in Black, who had taken the appearance of John.
Background
Irish-American actor Terrance "Terry" O'Quinn (born Terrance Quinn) was born and raised in Michigan. He attended Central Michigan University and the University of Iowa.
Terry is a veteran actor with over 30 years of experience. He had notable roles in films such as The Stepfather in 1987 and Tombstone in 1993, though his movie credits extend to The Rocketeer (where he played Howard Hughes) and small roles in Old School and Primal Fear. His TV credits include Star Trek: The Next Generation, JAG, and The West Wing. He is good friends with Ten Thirteen Production's Chris Carter, having appeared in most of his work: as a guest star in two episodes of The X-Files (one of the roles was the "Shadow Man", an unstoppable killer who successfully pretended to be a friend), a supporting role in The X-Files: Fight the Future and recurring roles on Harsh Realm and Millennium. After acting in his recurring role on Alias, he was already well-known to director J.J. Abrams, who recruited him for his new show Lost. He is one of the few cast members who did not have to audition because J.J. began to imagine O'Quinn in the part of Locke before the actor was even offered it.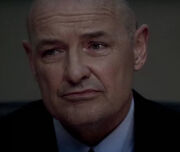 Terry moved from his Maryland home to Hawaii with wife Lori after shooting for Lost began.
The couple have 2 sons: Oliver and Hunter.
Following Lost, NBC picked up a pilot for a TV show entitled "Odd Jobs" starring Terry and his Lost co-star Michael Emerson.[1]
Media appearances
Television
Ring Of Fire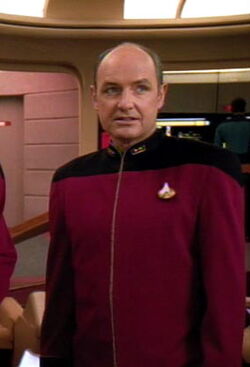 Film
Talk show
O'Quinn has appeared as a talk show guest in the following:
Magazine
O'Quinn has been featured as the main topic of the following magazine articles:
Interview
Miscellaneous
Awards
Trivia
External links
Fan pages
Miscellaneous
References