This article has been marked for merging
It has been suggested that this article be merged with [[Anything/Something]] - Discuss
Sonic Weapon Fence is a Chicago based rock quartet that exclusively writes and performs songs about Lost.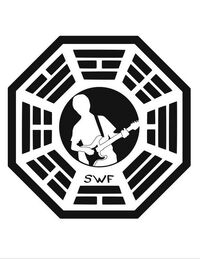 The Rock and Roll Station.
Band Members
Patrick Ehlers Vocals, Bass, Keyboards
Pete Pfarr Vocals, Drums, Aux Percussion
Pete Snyder Vocals, Guitar
Jason Hetelle Guitar, Bass
Website
[1]Sonic Weapon Fence's website launched in July of 2008.
Recordings
In 2009 the band released a self titled album. The album contains 12 new, original recordings, along with a rerecorded version of "Mixed Signals" from The Oceanic Six EP.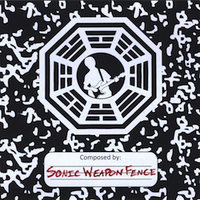 Album art for "Sonic Weapon Fence."
Track List
1. Intro
2. Ben's Secrets
3. Mixed Signals
4. SUBJECT: Rabbit
5. Billy D.
6. That Sucks, Gary
7. Kate + No One 4 Eva!
8. The Redheaded Stranger
9. Oh, Jin
10. Quite Unseemly, Keamy
11. Helping Hand
12. Wa-A-A-Alt! (Incl. Elegy For Michael)
13. Letters From The 70s
---

The Oceanic Six is the group's first group of recordings. The collection is offered for free download at the band's myspace page[2].

Album art for "The Oceanic Six".
Track List
1. Mixed Signals
2. Lost Nutrition
3. Magic Box
4. Hurley, 1 in 156,000,000
5. Offensive Nicknames
6. The Perpetual Shadow
Community content is available under
CC BY-NC-ND
unless otherwise noted.