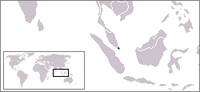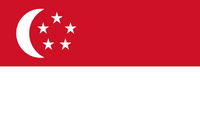 Lost is currently broadcast in Singapore.
Singapore broadcasts
Mediacorp Channel 5 broadcasts every Thursday, 22:00(10pm) with an encore telecast on Saturday at 16:30(4:30pm). The first episode of Season 2 was shown on March 30, 2006, and it has ended on September 7, 2006 with the airing of the episode Live Together, Die Alone.
Cable-TV channel AXN still broadcasts Season 2 every Monday night at 22:00(10pm).
External links
This article is a location stub
This location-related article is short and lacking information. You can help Lostpedia by expanding it.