In Russia, Lost is broadcast by Первый канал (Channel One Russia), and the series is known as "Остаться в живых" which in Latin letters is "Astatsia V Zhivih", and is translated as "Staying Alive".
Broadcast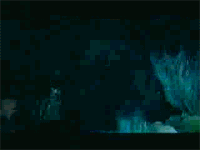 Lost is broadcast dubbed in the Russian language.
For a list of Russian voice actors, see: voice actors.
Two hour season finales are separated when they are shown on the Russian TV. There are two episodes each with previously on Lost.
DVD
LOST: First season (5 DVD)
The DVD box set is available in Russia for 487 roubles (about $18.50).
Technical Specifications:
Region: 5
Video Format: Anamorphic widescreen 1.78:1
Audio Tracks: Russian (Dolby Pro Logic 2.1), Polish (Dolby Pro Logic 2.1), Hungarian (Dolby Pro Logic 2.1), English (Dolby Digital 5.1)
Subtitles: English, Polish, Serbian, Hungarian, Portuguese, Czech, Hebrew, Bulgarian, Romanian, Croatian, Slovenian
---
LOST: Second season (6 DVD)
The DVD box set is sold for 539 roubles (about $20.50).
Technical Specifications:
Region: 5
Video Format: Anamorphic widescreen 1.85:1
Audio Tracks: Russian (Dolby Digital 2.0)
Subtitles: No
Promo
You can download official promos here. On YouTube.com you can watch Lost promos made for Channel One Russia:
Cyrillic transliteration
Characters
Jack Shephard - Джек Шепард
Kate Austen - Кейт Остин
John Locke - Джон Локк
James Sawyer - Джеймс "Сойер" Форд
Sayid Jarrah - Саид Джарра
Charlie Pace - Чарли Пейс
Claire Littleton - Клер Литтлтон
Walt Lloyd - Уолт Ллойд
Jin Kwon - Джин Квон
Sun Kwon - Сун Квон
Shannon Rutherford - Шэннон Ратфорд
Boone Carlyle - Бун Карлайл
Desmond Hume - Дезмонд Хьюм
Bernard Nadler - Бернард Надлер
Rose - Роуз
Libby - Либби
Ana Lucia Cortez - Ана-Люсия Кортез
Mr. Eko Tunde - Мистер Эко Тунде
Aaron "Austen" Littleton - Аарон "Остин" Литтлтон
Dr. Lesley Arzt - Доктор Лесли Арцт
Cindy Chandler - Синди Чендлер
Vincent - Винсент
Nikki Fernandez - Никки Фернандез
Paulo - Пауло
Danielle Rousseau - Даниэль Руссо
Kelvin Joe Inman - Келвин Джо Инман
Alvar Hanso - Алвар Хансо
Karen DeGroot - Карен ДеГрут
Gerald DeGroot - Джеральд ДеГрут
Dr. Marvin Candle - Доктор Марвин Кендл
Dr. Mark Wickmund - Доктор Марк Викмунд
Penelope Widmore - Пенелопа Видмор
Charles Widmore - Чарльз Видмор
Rachel Blake - Рэйчел Блейк
Thomas Mittelwerk - Томас Миттельверк
Enzo Valenzetti - Энцо Валензетти
Alexandra Rousseau - Александра Руссо
Bea Klugh - Би Клаг
Benjamin Linus - Бэнджамин Лайнус
Colleen - Колин
Danny Pickett - Дэнни Пиккетт
Ethan Rom - Итан Ром
Goodwin - Гудвин
"Him" - "Он"
Isabel - Изабэл
Jacob - Джейкоб
Juliet Burke - Джульет Бёрк
Karl - Карл
Tom - Том
Cast and crew
Episode names
Season 1
Сезон 1
Season 2
Сезон 2
Season 3
Сезон 3
Season 4
Сезон 4
Season 5
Сезон 5
External links
Video