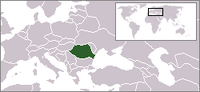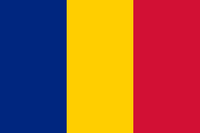 Lost is being aired in Romania as Naufragiaţii (Shipwrecked). Just like in other countries, the show has quickly become popular, catching prime time on weekends and becoming the subject of several competitions for TV viewers.
History
Broadcasts
AXN: (channel available on cable) Subtitled, Sundays at 9:00pm. Lost returns with Season 5 in 2009.
Prima TV: (channel available on cable) Subtitled, Fridays at 11:30pm. Currently broadcasting the last episodes of the second season.
Connections to Lost
Monica Bârlădeanu, a Romanian model and actress using the stage name Monica Dean, played Gabriela in "

The Hunting Party

" (Lost Season 2, Episode 11)
Nadia Comaneci, a Romanian Olympic gold medalist, is pictured on a poster in the Flame station in "

Enter 77

". Mikhail Bakunin claimed to have named his cat after Comaneci. Coincidentally, Comaneci joined a newly formed gym club called "The Flame" in 1967.
External links