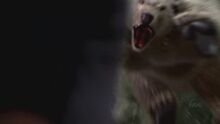 Appearances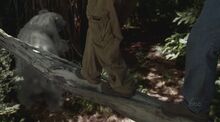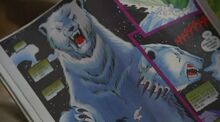 Theories
It's possible that this experience was a Group Hallucination.
The Blast Door reads: STATED GOAL, REPATRIATION ACCELERATED DE-TERRITORIALIZATION OF URSUS MARITIMUS THROUGH GENE THERAPY AND EXTREME CLIMATE CHANGE. This may mean that the polar bears were being changed physically so that they could live in the warm climate of the island. Note that "repatriation" means to "put something back where it came from", not "move". This may be a production team error.
Miscellaneous
Polar bears have appeared on the website Bigspaceship1, which is not an official Lost site.
Community content is available under
CC BY-NC-ND
unless otherwise noted.