Fanon
(Fan created content. Distinct from hoaxes and parodies)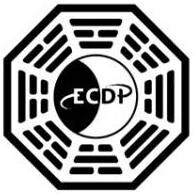 Off The Island is an unofficial non-canon fan film created as an interlude during the Season 3 hiatus. The piece was filmed in Brick & Wayne, New Jersey in August through September 2006, and released November 15, 2006. A trailer was released earlier, on October 3, 2006.
Background
The protagonist is Chase Jackson, a private investigator, who is the brother of Scott Jackson, and Oceanic Flight 815 passenger. Background cast member Dustin Watchman also appears in the film as Scott Jackson. Various mysterious events occur to him as he investigates the whereabouts of his brother between Day 1 and 27 of the Lost storyline.
Citations
Clips from Off The Island appeared on a Sky One special. Also, this video and Lost: The Other Side were featured in the Winter 2006 issue of Fan Films Quarterly, the only two Lost fan films to be featured by this publication.
The film
Part one
Part two
Part three
Part four
Part five
See also
External links
Articles about the production