May 10, 2006
'Lost' Star Michelle Rodriguez Still Growing Up

The death of tough girl ex-cop Ana-Lucia Cortez on "Lost" Wednesday night may have surprised some, but Michelle Rodriguez said the early exit had been planned for the character since the series' beginning.
Read More

Oahu: Peaceful in the 'off-season'
The true stars of Oahu's famed North Shore aren't the actors in ABC's "Lost" or top-selling musician Jack Johnson, they're the monster waves that roll in every winter.
Read More

May 11, 2006
J.J. Abrams, Self-Plagiarist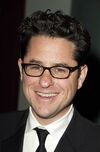 Abrams is best known for creating sharp TV shows. He developed the popular dormitory soap Felicity, the beloved spy drama Alias, and the hit series Lost; all three have been hailed for their snappy writing and strong ensemble casts. With M:I3, Abrams' debut as a feature director, his fans got their first chance to see how he'll do on the big screen. The prospects are discouraging.
Read More

Lost in 'Lost'
One theory posits a huge psychological experiment. Another tinkers with numerical analysis. Other schools of thought examine collective consciousness, electromagnetism and theology.
Read More

May 12, 2006
Deaths increase on 'Lost'

The embattled "Lost" band lost one more of its own while yet another bunker and more about the Dharma initiative came to light on the CTV drama. Spoiler alert: Those who have yet to watch Wednesday's episode are advised to stop
Read More

ABC's LOST Wraps Filming for Season 2 on Oahu, Hawaii'
Hardly a week goes by when I don't get an email or two asking where folks can see ABC's LOST being filmed in Hawaii. Yesterday, May 9 was the last day of filming on Oahu until late July or August when production on Season 3 begins.
Read More

May 15, 2006
Island Fever

This season, 'Lost' had its share of setbacks and frayed nerves, but it's still the coolest show on TV. NEWSWEEK hits the beach for the wild finale.
Read More
Themes of spirituality resonate in ABC's 'Lost'
Season 1 was about surviving for 40 days in the wilderness. Season 2 has been devoted to figuring out the meaning of Dharma. And it really all comes down to a bunch of sinners who need to be saved. Now what do you think "Lost" is about?
May 16, 2006
Lost Season Finale Will Reveal Why the Plane Crashed

We are going to tell you why the plane crashed, Lost executive producer Carlton Cuse tells Newsweek of the season finale. "We're going to explain what happens if you don't push the button. And we're going to resolve the Michael-and-Walt story." Just as last year's finale expanded our scope of the island's boundaries, this year's will expand its relevance, writes Senior Writer Marc Peyser in an exclusive interview with the cast of the ABC hit drama, Lost on the set in Hawaii..
Read More
"Lost" Creator Gets New TV Deal
ABC has given the green light for a new drama series from J.J. Abrams the creator of "Lost."
May 17, 2006
ABC promises uninterrupted blocks of 'Lost'
It's a plight that Lost fans know all too well - you tune in on a Wednesday night praying for a new episode only to find a random repeat from nearly a season earlier, or else a lengthy and unexpected clip show. ABC is hoping to eliminate that experience.
Following a format somewhat resembling Fox's successful treatment of 24, ABC revealed its new fall schedule on Tuesday, vowing to dramatically reduce Lost repeats. The plan calls for Lost to begin the season in its standard Wednesday 9 p.m. ET time slot, but just when the show would typically move into a rerun cycle in the winter, ABC has an alternative up its sleeve.
Read More
Before they were 'Lost'
"Lost's" Josh Holloway has plenty of secrets that you probably can't get him to talk about.
May 18, 2006
The top five Lost theories.

Like no show since The X-Files, Lost has inspired its fan base to become conspiracy-hunting, code-cracking sleuths hoping to find the Big Answer that explains the show. (They're currently playing the summertime Internet game The Lost Experience, which producers say reveals even more secrets about the Hanso Foundation.) We sifted through dozens of theories and ran five popular possibilities past Lost's producers and cast.
Read More
Can a TV Show Teach Us About Marketing?
"This time around I want to focus on "Lost," the achingly addictive series on ABC. Not only is "Lost" an inventive, intelligent show and groundbreaking in its pioneering use of cross-media distribution, but it's also an amazing example of how an audience will remain engaged across multiple forms of media to follow the show and uncover the deeper plot points required to fully grasp what's going on. Let's consider it TV 2.0.
Read More