May 1, 2006
McCollum: Latest stale episode has 'Lost' fans fuming

The e-mails started coming even before the end of last week's `Lost.' By the next morning, there was a steady stream of often angry complaints about yet another repeat episode.
Read More
'Lost' Sex Off: Evangeline Lilly vs. Michelle Rodriguez

As ABC's Lost hits the UK a bit of a challenge has emerged from Evangeline Lilly's character Kate to Michelle Rodriguez's character Ana Lucia that should send tongues wagging.
Read more

May 2, 2006
Lost: The Complete Second Season (The Extended Experience) DVD Specs

Buena Vista Home Entertainment has given us the list of specs for the second season of ABC's Golden Globe® Award and six-time Emmy Award-winning hit show "Lost", which stars Matthew Fox (TV's "Party of Five"), Terry O'Quinn (TV's "The West Wing"), Evangeline Lilly and Dominic Monaghan ("The Lord of the Rings" Trilogy).
Read More
ABC's Streaming TV Is Here...and Pretty Neat

Head to dynamic.abc.go.com, and (assuming you're in the U.S.) you can now watch streamed versions of Desperate Housewives, Lost, Alias, and Commander in Chief, posted the day after their broadcast premiere. These aren't going to replace network TV anytime soon (for one thing, you can't watch 'em in full-screen mode), but for what they are, they're nicely done.
Read more

May 3, 2006
Two For The Road!!The First New LOST Since April 12!!

Here's the what with "Lost". We're left with five new hours spread over four Wednesdays. According to ABC's crack publicity team, this is what we're in for (beware noninvisotexted spoilers):
Read More
Lost return draws 3.9m UK viewers

Award-winning drama Lost attracted an audience of 3.9m as it returned to British television for a second series.
Read more
ABC's Internet experiment still a bit 'Lost' inside corporate firewalls
As a glimpse into the future, the ABC Web site's new offering of fresh TV episodes, free of charge, is both tantalizing and maddening. It's tantalizing because it's high-level television, plus "Commander in Chief," without the bother of television. It's maddening because ABC.com's execution of the concept isn't nearly so sparkly and high-end as it first appears.
Read More
May 4, 2006
Book by Lost phantom author Gary Troup finds an audience outside TV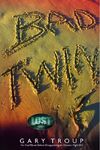 Gary Troup, a name known to fans of the hit TV drama Lost, has joined a special club that includes the likes of Ellen Rimbauer and Marcie Walsh: "authors" of books by television characters.
In Wednesday night's episode of the ABC hit show about plane crash survivors on a remote island, the con man Sawyer, played by Josh Holloway, is seen reading an advance copy of fellow passenger Gary Troup's Bad Twin. Sawyer, an odd bookworm, describes it as a whodunit he's anxious to finish.
Read More
Did `Lost` punish DUI stars?

Those connected with ABC TV`s hit series 'Lost' say the on-screen shootings of two characters were unrelated to the recent arrests of the actors who play them.
Read more
More 'Lost' Than Ever
The hit ABC series rolls out a game to enhance the viewer experience. If you can find it, that is.
Read More

May 5, 2006
Why Did Lost Kill Ana Lucia? Lindelof/Cuse Tell All!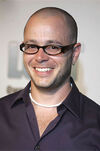 Before we get to the shocking events of last night's Lost, I have a confession to make: I've known for weeks that Michelle Rodriguez was leaving the show and I said nothing about it in Ask Ausiello. No hints. No spoilers. Not even an asterisk quiz. And you're probably wondering why. Read More

Lost goes commercial
Fake commercial for The Hanso Foundation gets massive game The Lost Experience going..
Read More

More 'Lost' Than Ever
The hit ABC series rolls out a game to enhance the viewer experience. If you can find it, that is.
Read More

May 8, 2006
ABC's 'Lost' Mystery: Is Cynthia Watros' Character Libby Dead?

There's little mystery that Ana Lucia Cortez, who is played by Michelle Rodriguez on the ABC castaway hit 'Lost' is dead. Michael shot and killed off Michelle's tough-girl character this week in a wild ending scene that also saw Cynthia Watros' character Libby getting shot as well.
But in an interview with Extra TV Michelle suggests that Libby may not be dead...
Read More

'Lost' tie-in book stirs up fans
Bad Twin by bestselling mystery author Gary Troup. Heard of it? Or him? Well, if you're up-to-date with the current season of Lost (you naughty person), you would have seen Hurley finding the manuscript to this unpublished yarn on the Feb 8 episode.
Read More
May 9, 2006
Abrams says Lost finale will thrill

JJ Abrams, the co-creator of ABC's hit series Lost, told SciFi.com that the finale for the show's second season, which airs on May 24, will be the one of the greatest finales in TV history.
Abrams has been away from the show directing the new Tom Cruise action picture Mission: Impossible III. He says that while he was away, cocreator Damon Lindelof fashioned a Lost ending that surprised and excited him.
Read More

Lost character 'pens' best-seller
Bad Twin by Gary Troup has had an initial print run of 365,000 - but its author is a work of fiction himself.
Read More