April 21, 2006
Lost in Paradise: An Interview with Emilie De Ravin

Possessing a delicate, almost fragile beauty, 24-year-old Australian actress Emilie de Ravin is quickly becoming one of Hollywood 's most visible actresses. After memorable roles on such cult series as Roswell and Beastmaster: The Legend Continues, de Ravin was cast as the pregnant plane crash survivor Claire on ABC's television sensation Lost, which quickly became a worldwide phenomenon.
Read More
Leaving Libby
Lost star Cynthia Watros has been cast in a CBS comedy pilot, and it's all over the news. Why? Because getting in a new show before the current season of your present series - especially this one - is up could well mean that it will be curtains for someone on that mysterious island soon.
Read more

April 24, 2006
Lost star Naveen Andrews tells LYNN ELBER where he's found himself

NAVEEN Andrews is a few paces from a wind-swept beach, with nothing but a glass of water to sustain him.
But that water is sparkling and imported from Europe, Andrews is wearing a snappy black leather jacket and the coastline outside the restaurant in which he sits is part of a well-located stretch of Southern California.
Read More
BREAKING NEWS: J.J. Abrams to Produce/Direct "Trek XI"

J.J. Abrams, producer of hit shows Lost and Alias, as well as director of the upcoming Paramount film "Mission: Impossible III," is slated to produce and direct the next Star Trek feature
Read more

April 25, 2006
'Lost' fans can get lost in a game

"The Lost Experience," an interactive, multiplatform game, will begin in early May and echo the story of the TV show, which follows a group of people whose airplane crashes on an enchanted island full of supernatural mysteries and threats.
Read More
Evangeline Lilly Believes in Doing Missionary Work

Lost star Evangeline Lilly has vowed TV superstardom will not stop her from taking part in missionary work. The 26-year-old Canadian refuses to get used to the wealth and glamour of Hollywood, knowing millions of people in developing countries struggle to live on a daily basis.
Read more

April 26, 2006
"Lost" Star Finds Herself in Jail

The Lost actress pleaded guilty Tuesday in Hawaii to one count of driving under the influence and chose to pay a $500 fine and spend five days in jail rather than fulfill 240 hours of community service.
Read More
Disney signs rev-sharing contracts for "Lost" mobisodes

Disney's Touchstone Television reached an agreement with the Screen Actors Guild (SAG), the Writers Guild of America (WGA) and the Directors Guild of America (DGA) to produce "Lost Video Diaries," a series of mini-episodes for mobile phones. The project had been on hold since it was announced in November..
Read more

April 27, 2006
"Lost Interactive"

ABC in the United States, Channel 4 Television in the UK, Australia's Channel Seven and Yahoo!7 today announced the "Lost Experience," a revolutionary interactive experience based on the international hit television series, "Lost." The "Lost Experience" incorporates over twenty broadcasters from five continents, making it the largest global interactive challenge based on a television series.
Read More
Catching up with 'Lost'

A disadvantage of a more serialized TV drama like "Desperate Housewives" or "Lost" is that you pretty much have to watch regularly to keep up with what's going on. In the case of "Lost," if you weren't there from the beginning, it's almost too late to start watching.
Almost.

Read more
April 28, 2006
Director says 'Star Trek' report premature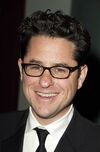 Abrams confirmed he has been hired to resurrect the film franchise, but denied a report in Daily Variety the film would go back in time to Capt. James T. Kirk and Mr. Spock's days at Starfleet Academy, Britain's Empire magazine reported on its Web site Thursday.
Read More
Michelle Rodriguez Blames Steroids for Bad Behavior

The actress insisted in court the steroid injections she had been taking twice monthly to treat allergies to ""dust and cockroach resin"" made her ""manic.""

Read more
April 29, 2006
'Lost' Actress Freed From Jail

"Lost" actress Michelle Rodriguez left jail Friday after serving a sentence for drunken driving. Rodriguez was sentenced to five days in jail and fined $500 after she pleaded guilty Tuesday. She entered the Oahu Community Correctional Center later that day.
Read More
ABC's 'Lost' to Dump Michelle Rodriguez and Cynthia Watros?

Michelle Rodriguez is fresh out of jail for her Hawaii DUI. Cynthia Watros has her red-eyed mugshot plastered everywhere from the same night when she was also charged with driving under the influence. Now it's rumored the two may be off ABC's hit series 'Lost.'

Read more