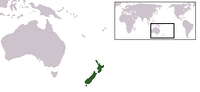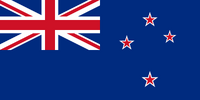 Broadcast by TV2 - a free to air channel owned by TVNZ.
When: Wednesdays at 8.30pm local time.
Episode Info
Ratings
According to TVNZ's 2005 annual report Season 1 was a "smash hit" for the broadcaster. Although ratings varied for Seasons 2 & 3, it was still a top-rating show for TV2, and was third only to the channel's other ABC hits "Desperate Housewives" and "Grey's Anatomy". The series continued to receive respectable ratings throughout Season 4 though not quite as high as earlier seasons.
In the News
Lost almost filmed in New Zealand
Producers of top-rating television series Lost short-listed New Zealand as a potential shoot location for the drama, news agency Australian Associated Press (AAP) has reported...Read More
Kiwis in Lost
External links
Community content is available under
CC BY-NC-ND
unless otherwise noted.