Parody Alert!
This article's subject matter is parodical and non-canon in nature (but distinct from hoax and serious fanon material)
This material is generally fan-created, but occasionally from official or commercial sources.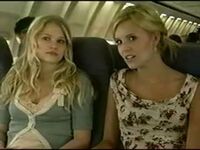 "I'm getting a little tired of this"
Monday Night Football, the National Football League sports show in the USA, broadcast a Lost parody commercial that features several real cast members: Jorge Garcia, Maggie Grace, Daniel Dae Kim, Yunjin Kim, and Emilie de Ravin.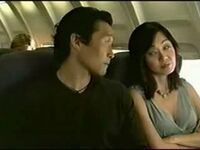 "Wrong Question"
In the scene, a football player depicted by actor Anthony Anderson (Scary Movie 3, Big Momma's House), is walking in an airport jetway toward his plane while observing a few other passengers fleeing the other way. Upon entering the plane he stops short as he sees the cast of Lost, and it occurs to him that his plane might be doomed.

Video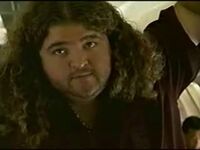 "Dude, it's just a TV show"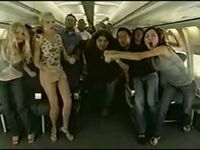 "FUN!"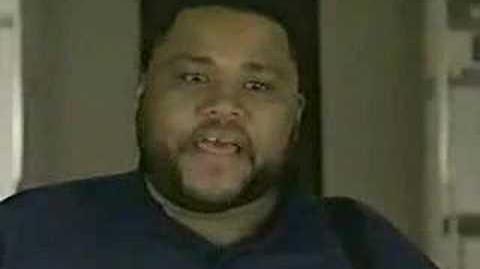 See also
Addicted to Lost - An official ABC promo and parody aired during the 2005 NFL Superbowl broadcast.
External links
Community content is available under
CC BY-NC-ND
unless otherwise noted.