Some of Lost's mysteries may have explanation by natural or (plausible, even if unfamiliar) technological causes. But there are a few that are harder to rationally explain than others, and could be considered miracles.
Occurrences
| | | |
| --- | --- | --- |
| " | "Yeah, well, a miracle happened to all of us, Walt. We survived a plane crash." -- Michael Dawson | " |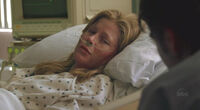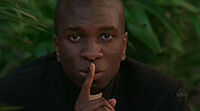 Season 1
"

KATE: People survive plane crashes all the time.

SAYID: Not like this one. The tail section broke off while we were still in the air. Our section cart wheeled through the jungle and yet we escaped with nothing but a few scrapes. How do you explain that?

KATE: Blind, dumb luck?

SAYID: No one's that lucky. We shouldn't have survived. ("The Moth")

"
Sun helped with Shannon's asthma, and Boone said: "It's a miracle. She just showed up with that mixture. She rubbed it on Shannon's chest and 10 minutes later she was breathing." ("

Confidence Man

")
Season 2
Season 3
Season 4
Season 6
Analysis
Surviving the crash of Flight 815
The odds of so many passengers of Oceanic 815 surviving the mid-air break-up and crash are vastly remote. The fact that so many passengers survived with only minor scrapes enters a realm of improbability often ascribed to the miraculous.
Recurring themes
Science versus faith
Miraculous healing
Visions of dead people
Premonitions
See also