Official merchandise
Fans had the opportunity to bid on autographed scripts and memorabilia from the show during charity event Destination: L.A.. Please see their website for what items will be up for auction.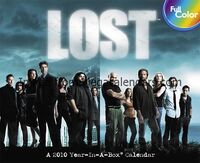 The 2010 calendar
Also sold at Barnes & Noble stores
Ships Oct-Dec
First series has 6 figurines
Second series has 4 figurines
Third series should have 5 figurines, but was cancelled.


Apollo Candy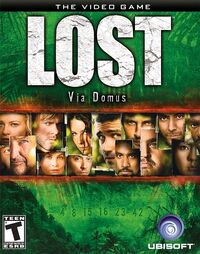 Lost Via Domus.
Lost trading cards - special chase cards include fragments of T-shirts actually used as wardrobe by the cast in the filming of Lost
A calendar is produced for the year after the season ends
Unofficial merchandise
See also
External links
Fan-made merchandise:
Community content is available under
CC BY-NC-ND
unless otherwise noted.