Featured Article
Lostpedia:Featured article for 2020, month 10

Quote of the Day
"

ROGER: Wow...It's your birthday. Sorry I forgot. Kinda hard to celebrate on the day you killed your mom. She was just seven months pregnant. We went for a hike, but you had to come early. Now, she's gone. And I'm stuck here on this island...with you. Happy birthday, Ben.
-"The Man Behind the Curtain"

"

Today in Lost History
In-Universe
1981
Claire Littleton is born.
2004
Hurley finds Rousseau and asks her about the numbers, she gives him a battery for the raft.
Check back daily for more Today in Lost History or view the Lost Timeline

Latest Blog Posts
Latest Community Blog Posts

Joermcfc
•
0
When Lost was on the air the community around the show was enormous. Websites, forums, blogs and pod…
See more >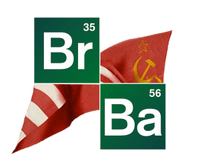 Community content is available under
CC BY-NC-ND
unless otherwise noted.