Featured Article
Lostpedia:Featured article for 2021, month 01

Quote of the Day
"

JACK: It says quarantine on the inside of the hatch to keep you down here. To keep you scared. But you know what? We've been up there for over 40 days and no one's gotten sick. You think that this is the only part of it that's true? Do you ever think that maybe they put you down here to push a button every 100 minutes just to see if you would? That all of this -- the computer, the button -- it's just a mind game? An experiment?
DESMOND: Every single day. And for all our sakes, I hope it's not real. But the film says this is an electromagnetic station. And I don't know about you, brother, but every time I walk past that concrete wall out there, my fillings hurt.
-"Orientation"

"

Today in Lost History
1976
Marsha Thomason is born.
Check back daily for more Today in Lost History or view the Lost Timeline

Latest Blog Posts
Latest Community Blog Posts

Joermcfc
•
When Lost was on the air the community around the show was enormous. Websites, forums, blogs and pod…
See more >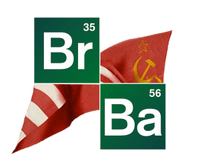 Community content is available under
CC BY-NC-ND
unless otherwise noted.