Featured Article
Lostpedia:Featured article for 2019, month 09

Quote of the Day
"

MS. HAWKING: Well, I know your name as well as I know that you that don't ask Penny to marry you. In fact, you break her heart. Well, breaking her heart is, of course, what drives you in a few short years from now to enter that sailing race -- to prove her father wrong -- which brings you to the island where you spend the next 3 years of your life entering numbers into the computer until you are forced to turn that failsafe key. And if you don't do those things, Desmond David Hume, every single one of us is dead. So give me that sodding ring.
-"Flashes Before Your Eyes"

"
Today in Lost History
2004
Boone reports Shannon's abusive boyfriend to the Sydney police while Sawyer is also in the police station.
Nikki and Paulo kill Howard L. Zukerman. They then steal his $8,000,000 diamonds and flee.
Check back daily for more Today in Lost History or view the Lost Timeline

Latest Blog Posts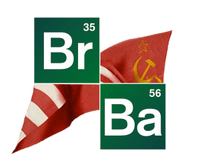 Community content is available under
CC BY-NC-ND
unless otherwise noted.