Featured Article
Lostpedia:Featured article for 2019, month 09

Quote of the Day
"

SOPHIA: I need my money.
RACHEL: All right, I don't understand, where would you be going that you needed so many vaccinations?
SOPHIA: You don't have enough money for me to tell you that!
(The Lost Experience)  (Rachel Blake)

"
Today in Lost History
2004
Kate attempts to leave Ray Mullen's farm, but he convinces her to stay one more night
Ben finds out that he has a large tumor on his spine. (debatable) ("The Cost of Living")
2001
Juliet leaves Rachel and boards the submarine.
Check back daily for more Today in Lost History or view the Lost Timeline

Latest Blog Posts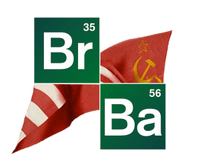 Community content is available under
CC BY-NC-ND
unless otherwise noted.