Featured Article
Lostpedia:Featured article for 2020, month 12

Quote of the Day
"

MICHAEL: Hey little man, look, I guess I can't call you that -- I mean, because look how big you are. So, you and I -- well, we're not going to see each other for a while, Walt. But you are going to have a great life. I know your mommy, she's going to take real good care of you. And Brian is going to take good care of you, too. But, you know what? I just want you to know that no matter where you go that I -- that your daddy -- yeah, your daddy -- he loves you very, very much. And I always will. Always, okay.
-"Adrift"

"

Today in Lost History
1967
Nestor Carbonell is born.
2004
Ben reveals the pacemaker con to Sawyer, and shows him that they are on a small island from which escape is impossible.
Check back daily for more Today in Lost History or view the Lost Timeline

Latest Blog Posts
Latest Community Blog Posts

Joermcfc
•
When Lost was on the air the community around the show was enormous. Websites, forums, blogs and pod…
See more >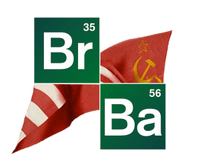 Community content is available under
CC BY-NC-ND
unless otherwise noted.