Featured Article
Lostpedia:Featured article for 2020, month 11

Quote of the Day
"

MILES: Where the hell did they go, Tubby?
HURLEY: Oh, awesome. The ship sent us another Sawyer.
-"The Economist"

"

Today in Lost History
1952
Jeff Fahey is born.
2004
Sayid, Jin and Sun set an ambush for the Others at the Pala Ferry. But the Others approach by sea at night and steal the Elizabeth with Sun on board. Sun escapes by shooting Colleen and jumping overboard.
Check back daily for more Today in Lost History or view the Lost Timeline

Latest Blog Posts
Latest Community Blog Posts

Joermcfc
•
When Lost was on the air the community around the show was enormous. Websites, forums, blogs and pod…
See more >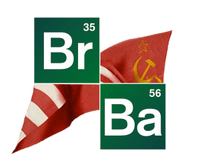 Community content is available under
CC BY-NC-ND
unless otherwise noted.