Featured Article
Lostpedia:Featured article for 2020, month 10

Quote of the Day
"

BEN: Your flight crashed on September 22nd, 2004. Today is November 29th. That means you've been on our island for 69 days. Yes, we do have contact with the outside world, Jack. That's how we know that during those 69 days your fellow Americans re-elected George W. Bush; Christopher Reeve has passed away; the Boston Red Sox won the World Series.
-"The Glass Ballerina"

"

Today in Lost History
2004
Hurley discovers the Numbers on Rousseau's notes. At night, he steals these notes from Sayid.
2005
Ben talks Sayid into killing Ishmael Bakir and subsequently recruits Sayid as an assassin.
Check back daily for more Today in Lost History or view the Lost Timeline

Latest Blog Posts
Latest Community Blog Posts

Joermcfc
•
When Lost was on the air the community around the show was enormous. Websites, forums, blogs and pod…
See more >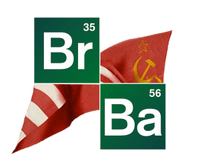 Community content is available under
CC BY-NC-ND
unless otherwise noted.