The purpose of this page is to track the coverage Lostpedia receives. As new articles, reviews, etc are discovered, please add them to the top of the list in the appropriate section. Duplicate articles are listed where they appear in different outlets (thus reaching different individuals).
For press inquires regarding Lostpedia, please contact Admin at Press inquires or by emailing

.
We at Lostpedia appreciate the coverage! Thank you, --Admin 17:30, 8 July 2006 (PDT)
Mainstream media
Primary topic
Mentioned

Lostpedia in EW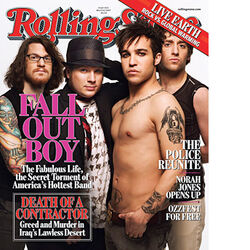 Lostpedia features in the March 2007 edition of Rolling Stone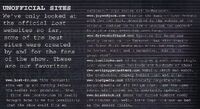 Lostpedia mentioned in Lost: The Official Magazine #6
Blog
Primary topic
Mentioned
Official Podcast
Mentioned
Community content is available under
CC BY-NC-ND
unless otherwise noted.