Go beyond the Time Travel explored on LOST and examine some basic physics concepts ranging from the perception of time itself to the realities of travelling through spacetime. Visiting professors active in the field of theoretical physics will discuss these topics over two sessions.
Class 1: The Perception of Time
According to Einstein, time is relative. It is not the same for everyone, as Sir Isaac Newton had previously believed. But what exactly does that mean? Is it possible that we could move through time the same way we move through space? This class will take a closer look at the framework of time and how it is perceived in varying situations through strict analysis of Einstein's Special and General Theories of Relativity.
Class 2: The Realities of Time Travel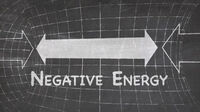 Is time travel truly possible? What elements are necessary to warp space and time? This class will deal with the realities of time travel according to the principles of physics and the world as we know it. Topics such as moving forward through time, travelling to the past, the effects of black holes, and the creation of wormholes will be discussed in lecture format.

Additional Material
Reading List
• Black Holes, Wormholes and Time Machines (Jim Al-Khalili)
• How To Build A Time Machine (Paul Davies)
• The New Time Travelers: A Journey to the Frontiers of Physics (David Toomey)
• From Eternity to Here: The Quest for the Ultimate Theory of Time (Sean Carroll)