Lance Wong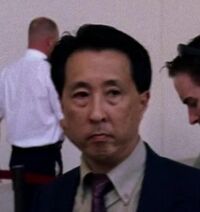 Lance Wong

Lance Wong is an background actor who appeared in several seasons of Lost, including as a passenger at the airport in Australia (Season 1), as a restaurant patron in Thailand (Season 3), and as a new DHARMA recruit on the Island (Season 5).
In his own words on this website he "has been fortunate to work every season of Lost."
See also
Community content is available under
CC BY-NC-ND
unless otherwise noted.