Real World article
(written from a Production point of view)
| | | |
| --- | --- | --- |
| | Lostpedia has conducted an interview with Jorge Garcia. To read this interview, please see here. | |

Jorge Garcia played the role of Hugo Reyes, more commonly known as Hurley.
Background
Jorge Garcia was born in Omaha, Nebraska. He is of Cuban and Chilean ancestry.[1]
His first performance was as the villain in his school's seventh-grade musical production, based on the comic strip Drabble. It was after this that he began to seriously consider acting as a career. Once he completed college, he joined the Beverly Hills Playhouse and has been working steadily as an actor ever since.
Podcast
In February 2010, to coincide with the sixth and final season of Lost, Garcia and girlfriend Bethany James Leigh Shady created Geronimo Jack's Beard: A Lost Podcast and its accompanying blog, which presents the couple's reactions to the episode scripts as delivered to Garcia rather than to the episodes as filmed and broadcast.
Filmography
TV shows
Stage
The Midnight Zone
Something Borrowed Something Blue
Romancing Valentino
Feature films
When We Were Pirates (2012) as Jason
Seymour's Last Rule (2008) as Seymour Holmes
Sweetzer (2007) as Sergio
Deck the Halls (2006) as Wallace
Little Athens (2005) as Pedro
The Good Humor Man (2005) as Mt. Rushmore
Our Time Is Up (2004) as Gardener
Happily Even After (2004) as Chris
Tales from the Crapper (2004) as Racoon Head
The Slow and the Cautious (2002) as Teddy
King of the Open Mic's (2000) as Meatloag
Tomorrow by Midnight / Midnight 5 (1999) as Jay
Raven's Ridge (1997) as Monty
Video game
Media appearances
Talk show
Garcia has appeared as a talk show guest in the following talk shows and other television shows:
Source: tv.com
Magazine
Garcia has been featured as the main topic of the following magazine articles:
Miscellaneous
August 8, 2004; September 14, 2005; September 30, 2006: Sunset on the Beach (Season 1-3 premieres)
June 2005, Official Lost Convention
Episode 15 of the Official UK Lost Podcast
October 21, 2006, Lost Panel at the HIFF (Hawaii International Film Festival) Lost Panel, also featuring Jean Higgins, Michael Emerson, and Henry Ian Cusick. [3]
October 5, 2006 - TV.com video interview [4]
January 13, 2007 - Academy of Television Arts & Sciences - "An Evening with Lost"
October 17, 2009 - Hawaii International Film Festival - "An Evening with Damon Lindelof and Carlton Cuse"
May 13, 2010 - Lost Live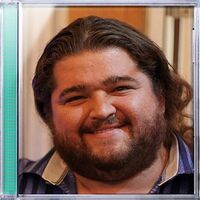 Trivia
Garcia was the first actor to be cast on Lost.
Did a commercial once for the fast-food chain, Jack in the Box.
Appeared as a contestant in a game show called "Russian Roulette". [12]
Jorge Garcia auditioned for the part of Hurley, but since the writers hadn't written any lines for the character yet, they had him read some of Sawyers lines. Cite error: Invalid <ref> tag; invalid names, e.g. too many
When preparing to leave for the airport on May 30, 2010, Jorge's dog Nunu was hit and killed by a car while crossing the street. Cite error: Invalid <ref> tag; invalid names, e.g. too many
His character in How I Met Your Mother was a direct reference to Lost, with the character being unlucky and saying the numbers 4, 8, 15, 16, 23, 42 when asked to say randomly.
Both Garcia and Daniel Dae Kim were reunite themselves in CBS police series Hawaii Five-0.
References
External links