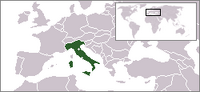 In Italy, Season 1 aired on Sky (satellite pay-TV, owned by News Corp.), on the "Fox" channel (2005).
The free analog Rai Due channel (state-owned) also aired season one. The season ended on Monday, May 22nd 2006. RAI, the state-owned company that runs Rai Due, seems to have retransmission rights not just for Lost but also for many US series, such as Alias, Cold Case, Without a Trace and NCIS.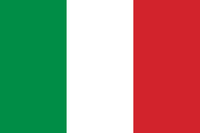 The series airs with an Italian dubbing and included all episodes. On Sky original English audio was also available. RAI and mobile phone company Vodafone also offered mobile phone content based on Lost during its run (such as recaps of previous episodes) to customers of the latter.
Due to many TV shows being dubbed by a low number of dubbing studios, many of the Italian voices of Lost are very recognizable, especially Vittorio Guerrieri's voice for Jack (Guerrieri also dubbed a number of other characters in TV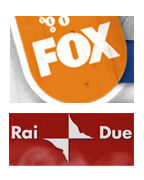 shows, such as Captain Harmon Rebb in JAG, also aired by Rai Due, or Wesley Windham-Price in Buffy: the Vampire Slayer) and Fabio Boccanera's voice for Sawyer (Ben Affleck, Johnny Depp, Colin Farrell, Matt Damon, River Phoenix...). See main article Voice actors.
Episode names
(Lista Episodi)
Season 1
(Prima stagione)
Season 2
(Seconda stagione)
Season 3
(Terza stagione)
Season 4
(Quarta stagione)
Season 5
(Quinta stagione)
Season 6
(Sesta stagione)
Clip shows
(Speciale riassuntivo)
See also
External links