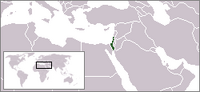 In Israel the series is named אבודים (A-voo-dim); Lost (plural) in Hebrew.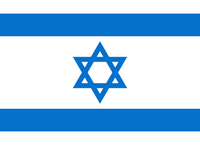 Broadcasters
Season
Date
Network
Subtitles
1
April 16, 2005 to October 1, 2005
Xtra HOT
Yes
March 7, 2006 to November 2006
Israel 10
Yes
2
March 18, 2006 to August 26, 2006
Xtra HOT
Yes
August 17, 2007 to
Israel 10
Yes
3
April 30, 2007 to October 8, 2007
Xtra HOT
Yes
4
February 5, 2008 to June 3, 2008
Xtra HOT
Yes
5
January 24, 2009 to
Hot 3
Yes
Episode names
Reading is right to left. if different, Hebrew name meaning in Parentheses.
Season 1
Season 2
Season 3
Season 4
Main Characters Names
Hebrew Names are links to articles in Hebrew Lostpedia.
Xtra Hot Commercial
In spring 2007, The Israeli channel, Xtra Hot recruited Matthew Fox, Adewale Akinnuoye-Agbaje, Michael Emerson, Elizabeth Mitchell, Emilie de Ravin and Yunjin Kim to appear in a commercial for it. The commercial was a part of a campaign that the channel arranged that time and included few casts of shows on the channel (such as 24, CSI:Miami and Brothers and Sisters). In the commercial, each actor says the sentence: "You're watching Xtra Hot".
DVD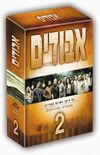 The first season DVD box with Hebrew subtitles was released on June 20th 2006. The second season DVD box with Hebrew subtitles was released on March 3rd 2007.
External links
Fan Blogs
See Also