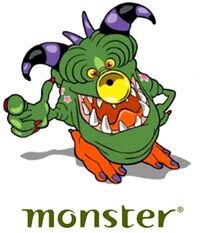 HansoCareers.com is sponsored by Monster.com
Hansocareers.com is a website that is officially part of The Lost Experience. The site is also a sponsor tie-in with the job listing website Monster.com.
On 24 May 2006, a new button labeled "Careers" appeared on the Hanso Foundation website in the bottom right corner, to the left of the RSS button. Clicking this will take you to Hansocareers.com.
Clicking on the Search for Jobs button (regardless of other settings) displays the same 5 job listings. Below each listing description is a non-visible link to the Hanso Foundation Bios page.
In the text of those listings, twelve letters are grayed out: N S L U T M I E M A Y A. When this anagram is rearranged, it spells: Inmate Asylum. Entering this as a password in Vanderfield or Peck (no login name is required) in the Board of Directors section reveals a message from Persephone.
Job listings
External Links
Community content is available under
CC BY-NC-ND
unless otherwise noted.