Track type
Character Theme
©2010 Varèse Sarabande and Michael Giacchino

"George of the Concrete Jungle" is an orchestral piece on the Season 6 soundtrack. It plays during scenes related to Desmond's flash sideways and his mission to wake his friends.
Full list of appearances
"George of the Concrete Jungle" and its variations play during the following scenes:
Sheet music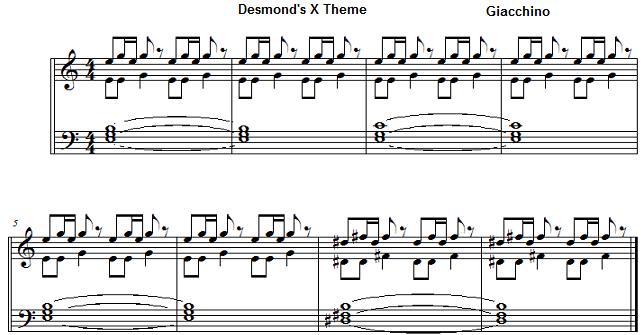 Variations
This theme appears in "Cereal Experience", "Down The Hobbit Hole", "Get Out Of Jail Free Card", "Happily Ever After", "The Last Recruit", "Leaver-age", "A Memorable Kiss", "None the Nurse", "Our Lady of Perpetual Labor", "The Stick With Me Speech" and "World's Worst Car Wash".
Title significance
The title references the 1960s cartoon George of the Jungle. During its scene, George offers to guide Desmond through the "concrete jungle" of Los Angeles.
Community content is available under
CC BY-NC-ND
unless otherwise noted.