On this day
Sam records a new video diary that summarizes everything we have learned throughout the first chapter of the game.
Video diary entry 1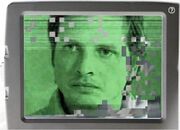 A video diary entry is revealed in which Sam discusses his plans to fly to Jakarta, Indonesia and board the sea vessel Christiane I in search of a shipwreck. He also talks about his intention to have proposed to Sonya.
Transcript:
| | | |
| --- | --- | --- |
| " | My name is Sam Thomas, and up until a few days ago I worked for Oceanic Airlines. I was an IT technician. My partner Sonya also worked for Oceanic. She was a flight attendant. Sonya was on board Flight 815 when it...disappeared. Oceanic have recently decided to abandon the search for 815. Despite this I won't stop looking. You see I need to know what happened. And if I'm honest with myself this is part of the reason why [shows engagement ring]. She's a beauty, isn't she? Two months from now is going to be the 8th anniversary of the day Sonya and I met. And my plan was to get down on one knee, which would have really embarrassed her, give her this ring and ask her to marry me. And that would have made up for all the times I could have, but I didn't. Tomorrow I'm flying to Jakarta. I'm going to hitch a ride aboard a salvage boat called the Christiane I which is looking for a shipwreck somewhere in the deepest waters on the planet. And I'm doing this because I received a coded message in a photograph from a group called 'Maxwell'. It might seem crazy, but to tell you the truth, I feel like crap; I can't sleep; and I'm not going to just sit around waiting to feel good again. I've had enough of waiting until it's too late. | " |

During this video, many small glitches occur, causing static and occasionally cutting off what Sam says.
Immediately after Sam says the word "Maxwell" (94.615 sec), a man appears for a few frames during the glitch.
When he holds the ring in his hand and at the end of the diary when he turns off the camera, a screenshot of J.J. Abrams's new movie Cloverfield can be seen as an overlaid image.
Chapter 1 complete
By examination of the "My Progress" button, all aspects of the first chapter have been complete. A new message also appears to all users who have finished every aspect of Chapter 1 saying that Chapter 2 will start on January 7, 2008.
This day in summary
Community content is available under
CC BY-NC-ND
unless otherwise noted.