©2010 Varèse Sarabande and Michael Giacchino

"Don't Look at the Light" is an orchestral piece on the season 6 soundtrack. It serves as a theme for the light on the island. The theme is also used to represent Mother.
Main appearance
Jacob and his brother tell their mother that they discovered hunters in the jungle. She speaks against them, saying that they don't belong on the island, unlike she and her two sons, who are there for a reason. At her son's request, she takes them to see this reason. And on the way, she tells them that though people are corrupt and hurt one another, the two of them never can.
She leads them, blindfolded, to the Heart of the Island's cave entrance. She says that all people want the light, and that they must protect it to keep others from extinguishing it. One day, she says, one of the sons will replace her as protector.
Full list of appearances
The theme from "Don't Look at the Light" plays during the following scenes:
Sheet music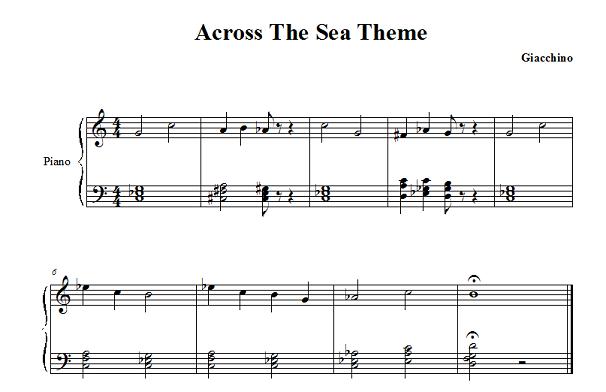 Variations
The theme appears in "Across the Sea", "Aloha", "Down The Hobbit Hole", "The Hole Shabang", "Kate Flashes Jack", "Love is Stronger Than Death", "Pulling Out All The Stops" and "What They Died For".