This article or section has been nominated for a cleanup
The content on this page may be out of place, overwritten, and/or contradictory.
You can help Lostpedia by cleaning it up.
All crimes committed by characters are listed for the sake of completeness; however, it is important to note that there are often extenuating circumstances for these crimes. The motives of the Others, for example, are shrouded in mystery, making it difficult to judge them. Likewise, the survivors have no official law and order within their group, other than that which they devise for themselves, and some crimes are direct retaliations against other crimes. For example, Jack would consider his attempted murder of Locke in "The Beginning of the End" both punishment for Locke's murder of Naomi, and a necessary step to protect the rest of the survivors from a man he considers deranged and dangerous.
Killers
The following characters were directly involved in murder:
More details are in the following sections.
Survivor crimes, On-Island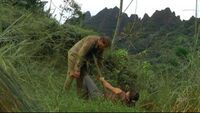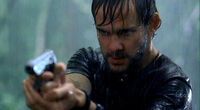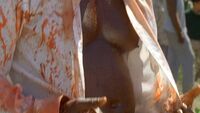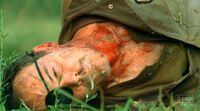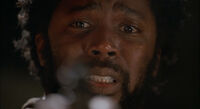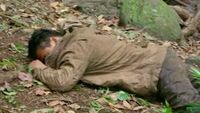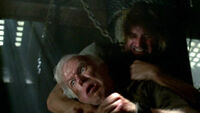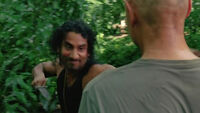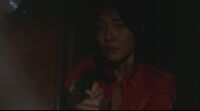 Set the first raft on fire so that he would be able to stay on the Island. ("

...In Translation

")
Survivor crimes, Off-Island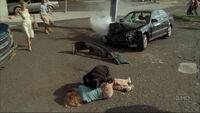 to kidnapping ("Eggtown")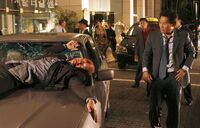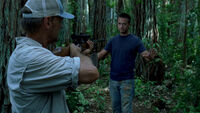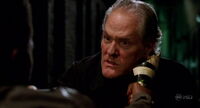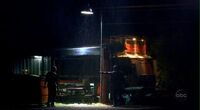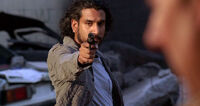 Supporting character crimes on-Island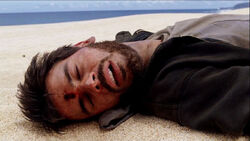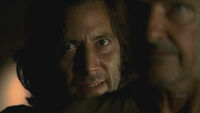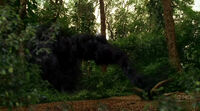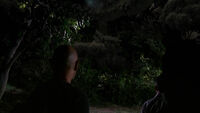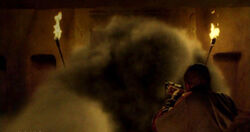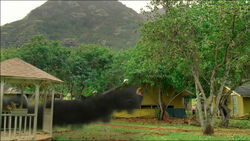 Supporting character crimes off-Island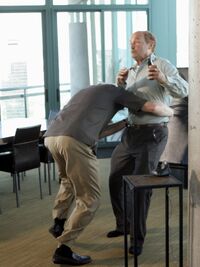 Convicted of "disobeying orders" while in the Royal Scots Regiment of the British Army. ("Live Together, Die Alone")
Opened two and drank 1 1/2 bottles of Moriah Vineyards monastery wine, worth over 200 British Pounds without paying for them. ("Catch 22")
Conspired to commit torture. ("One of Them")
Violated the third Geneva convention as to treatment of prisoners of war. ("One of Them")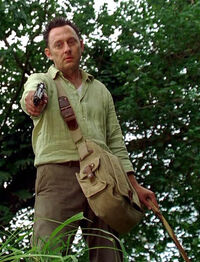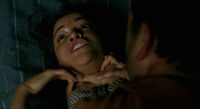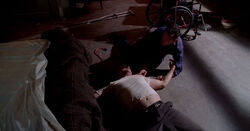 Accessory in the attempted kidnapping of several female Lostaways and murder of the men who would stand in their way. ("Through the Looking Glass")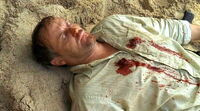 Unidentified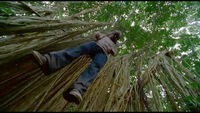 The Missing
The following people have disappeared, almost certainly taken by the Others. Cindy, Emma and Zack appeared again outside the cages in ("Stranger in a Strange Land"); the remainder are not familiar faces, but have nonetheless not been heard from since.
Freighter People's crimes on Island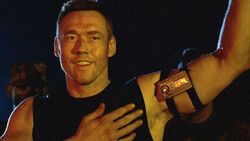 Scorecard
A (very) rough accounting of the above, based on known serious actions. Note that this analysis is biased by the fact that 99% of the show is from the survivors' perspective, so violent acts of the Others may be committed offscreen. All these numbers are a minimum, as to what is known at this time.
|   | Survivors | Others | Unaffiliated |
| --- | --- | --- | --- |
| Murder/Attempted Murder | 26 | ~60 | 4 |
| Kidnapping/Incarceration | 7 | 23 | 1 |
| Torture/Assault | 25 | 7 | 3 |
See also