Theories may be removed if ... 
Stated as questions or possibilities (avoid question marks, "Maybe", "I think", etc).
More appropriate for another article.
Illogical or previously disproven.
Proven by canon source, and moved to main article.
Speculative and lacking any evidence to support arguments.
Responding to another theory (use discussion page instead).
This does not include responses that can stand alone as its own theory.
Usage of an indented bullet does not imply the statement is a response.
See the Lostpedia theory policy for more details.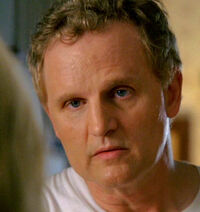 Children not being raised by their mothers is significent.

This is the reason why Richard Malkin insisted that Claire raise AAron herself.
The result of not being raised by a mother is important to the Others. When finding out that Ben's mother died when he was a baby, Richard became very interested and this is the basis of him letting him join the Others. Alex was forcibly removed from her mother to prevent her from being raised by her, and the same was attempted with Aaron. The Others are interested in Locke partly because he was raised in foster care and not by his mother. The Others lost interest in Walt because he was raised by his mother.
The Names of the childrens might also be important at some point. The son of Jack is David. The son of Claire is Aaron.
Most of the childs seen recently have been boys. This may have something to do with Jacob's candidates.
Jacob's Loophole
Just as MIB uses the dead people that arrive on the Island as a loophole, the unborn children of the Island become Jacob's loophole.
Community content is available under
CC BY-NC-ND
unless otherwise noted.