Fanon
(Fan created content. Distinct from hoaxes and parodies)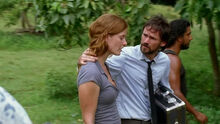 Charladay is the fan-given name to the relationship between Charlotte Lewis and Daniel Faraday. Such nicknames for pairings are also more generally known as 'ships (short for "relationships").
The Charladay romance was unusual in that their past was almost entirely unknown, but the first time they meet on-island they both seemed overjoyed, and remained very protective of each other. Charlotte knew about Daniel's memory problems, and seemed to have been acting as his therapist for some time. Charlotte also seemed to know the details of Daniel's research, as seen in "The Constant" when she warns him not to "confuse anyone". She also believes that she met Daniel as a child, and he'd warned her to never return to the Island.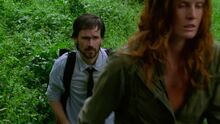 Timeline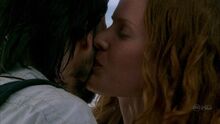 In the flash sideways world Charlotte is at the concert and asks Daniel where to find the band in her efforts to help an out of it Charlie. Daniel seems surprised but informs her that Charlie is in driveshaft and introduces himself to her using the name Daniel Widmore. Charlotte also introduces herself and Daniel watches her as she walks alway. ("

The End

")
Unanswered questions
Unanswered questions
Do not answer the questions here.
Keep the questions open-ended and neutral: do not suggest an answer.
For fan theories about these unanswered questions, see: Charladay/Theories
Why did they volunteer so quickly to visit The Staff?
External links