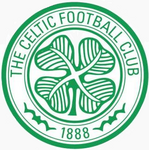 Celtic Football Club is a Scottish football (soccer) club, competing in the Scottish Premier League, the highest level of football in Scotland. The club is based in the Parkhead area in the east end of the city of Glasgow.
In Lost
In "Catch-22", Desmond is told by his ex-fiancée Ruth, "your only religious experience was when Celtic won the cup!" This sentence was a reference to Celtic Football Club, and indicates Desmond was an enthusiastic supporter of this team. Celtic has won the Scottish Cup 39 times, and Ruth could be referring to the 1995 win near the end of their 6 year relationship, or more likely the 1988 or 1989 wins near the beginning.
Later in this episode Desmond sings "The Celtic Song" - a song played over the loudspeaker at Celtic Park when Celtic run onto the pitch before kick-off.
External links