Lost is aired in Bulgaria as Изгубени. The show has quickly become popular with Bulgarian audiences.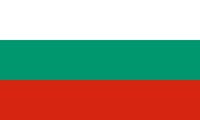 Broadcast
AXN - Season 1-6
AXN Sci-Fi - Season 5
Nova Television - Season 1-4
Broadcasts
Nova Television: The third national Bulgarian television channel.
AXN: Available on cable.
Nova Television airs episodes dubbed in Bulgarian. AXN aired Seasons 1 and 2 with Bulgarian subtitles and as of Season 3 aires the series dubbed.
Voice actors
In Nova's and AXN's Season 3 dub the roles are voiced by Elena Rusalieva, Milena Zhivkova, Vasil Binev, Boris Chernev from Seasons 1 to 4 who is to be replaced and Nikolay Nikolov. In AXN's Season 4 the roles are voiced by Poliksena Kostova, Polya Cvetkova-Georgiu, Kiril Ivaylov, Georgi Stoyanov and Georgi Todorov. In AXN's Season 5 the roles are voiced by Maya Kisyova, Zlatina Taseva, Stoyan Alexiev, Kiril Ivailov and Todor Georgiev. In AXN's Season 6 the voice actors are the same as in Season 5, but Kiril Ivailov is replaced with Hristo Dimitrov who is also replaced by Miroslav Cvetanov in episodes 7-10.
DVD releases
Seasons 1, 2, 3 and 4 are realeased by Alexandra Video with Bulgarian subtitles.
Lost in Bulgaria
Lost is a very popular show in Bulgaria. Many Bulgarians watch it on television as well as on the Internet. Three books about the show have been published in the country.
Bulgaria in Lost
In "Live Together, Die Alone, Part 1", Desmond can be seen holding a Bulgarian made Makarov handgun.
External links