For the DVD extra "The Lost Book Club", see: Lost: The Complete Third Season (DVD)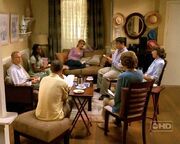 The "book club" is an informal group of Others who get together periodically to discuss a book that was selected by the meeting's host.
Juliet's book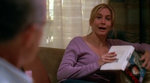 In "A Tale of Two Cities", Juliet hosts the meeting of the Book Club, which is discussing Stephen King's Carrie.
Observations
It's notable that so many copies of the same book are available on the island. The copies of the book are also various editions with different sleeve artwork.
Unanswered questions
Unanswered questions
Do not answer the questions here.
Keep the questions open-ended and neutral: do not suggest an answer.
For fan theories about these unanswered questions, see: Book club/Theories
Community content is available under
CC BY-NC-ND
unless otherwise noted.