The channels that broadcast Lost in Belgium correspond to the two largest regions of the country, namely Dutch-speaking Flanders in the north and the French-speaking southern region of Wallonia.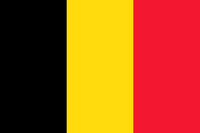 Broadcasts in Flanders (Vlaanderen)

Canal+ and Prime

The pay television station Canal+ first acquired the rights for Lost and started airing Season 1 in Belgium in 2005. The television station is now called Prime and aired Season 2 in 2006 (a four week break followed "Dave", and "Live Together, Die Alone, Part 1" was aired on July 3). The first episode of Season 3 was aired December 18 2006, and the season finale was aired June 25 2007. The first episode of Season 4 was aired May 5 2008, and the season finale was aired July 4 2008. The first episode of Season 5 was aired March 10 2009, and the season finale was aired June 30 2009.
The first episode of Season 6 was aired May 1 2010.
During season 6, two new episodes, subtitled in Dutch, were shown every Saturday at 23:00 CET and is repeated throughout the week.
VT4
The commercial television station VT4 aired Season 1 after it had already fully been shown on Canal+, in quarter 4 of 2005. Season 2 started on March 20 2006 at 21:10 CET on the same channel. "Dave" was followed by a long break; the remainder of the season was aired in the fall of 2006. "A Tale of Two Cities" was aired on June 4 2007 at 20:35 CET as an "avant-première" and was followed by the finale of Heroes. Fans had to wait until September 3 2007, when the season officially started airing on VT4, to see the second episode. During the third season (and with the exception of the avant-première), two new episodes, subtitled in Dutch, are shown every Monday at 20:35 CET.
Broadcasts in Wallonia (la Wallonie)
The show is broadcast by the Walloon television station RTL-TVI, which promoted Season 2 with a teaser ad about Oceanic-Airlines. Although Season 1 was broadcast at a 2 or 3 episodes per week rate, Season 2 was shown one episode a week, probably because the season was still being aired in the US at that time, and had to be dubbed in French. Season 3 was again aired at a 2 episodes per week rate, and premiered on April 16 2007; it ended with the airing of "Through the Looking Glass, Part 2" on August 6 2007. During each season, the episodes, dubbed in French, are shown Mondays at 20:15 CET.
Episode names
For the names of the episodes in French, as they appear in Wallonia, see Wikipedia.
External links