Featured Article
Lostpedia:Featured article for 2019, month 10

Quote of the Day
"

MARTHA: You make your own luck, Mr. Reyes. Don't blame it on the damn numbers.
-"Numbers"

"
Today in Lost History
1940
Emily Annabeth Locke is born
2004
Believing Nathan has escaped, Ana-Lucia thinks it's time for the tailies to move on.
Kate helps Sun with her garden and discovers she speaks English.
Locke gives Boone a hallucinogenic experience in which he sees Shannon killed by the Monster.
Arzt gives Nikki a map of where her luggage might have landed. She and Paulo find the drug smugglers' plane and the Pearl hatch but do not explore either.
Check back daily for more Today in Lost History or view the Lost Timeline

Latest Blog Posts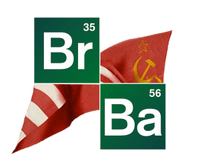 Community content is available under
CC BY-NC-ND
unless otherwise noted.