Featured Article
Lostpedia:Featured article for 2020, month 09

Quote of the Day
"

BEN: You run and you can make that shore line in an hour. Ethan, get up there to that fuselage. There may actually be survivors; and you're one of them. A passenger -- in shock -- come up with an adequate story if they ask. Stay quiet if they don't. Listen, learn, don't get involved. I want lists in three days. Go.
-"A Tale of Two Cities"

"
Today in Lost History
In-Lost
1900
Joop is born
2004
Kate leaves with Ray Mullen, thinking she is going to the train station but she is actually being set up to be arrested by Edward Mars.
Richard Malkin gives Claire a ticket for Oceanic Flight 815 after she decides not to let her baby be adopted.
Sayid confesses that he is setting Essam up. Essam holds a gun to Sayid's head, but then shoots himself instead. Sayid delays his flight to bury his friend.
Charlie visits his brother Liam in Sydney
Juliet recieves Ben's x-rays
Sawyer shoots and kills Frank Duckett
Shannon and Boone sleep together
Charlie meets Lily at a bar.
Real World
1983
Maggie Grace is born.
2005
"Man of Science, Man of Faith" airs for the first time in the United States.
Check back daily for more Today in Lost History or view the Lost Timeline

Latest Blog Posts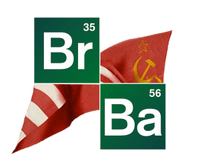 Community content is available under
CC BY-NC-ND
unless otherwise noted.