Featured Article
Lostpedia:Featured article for 2019, month 12

Quote of the Day
"

LOCKE: Does any of this look familiar from when you were coming back?
SAWYER: Well, yeah, there's my favorite leaf. How could I forget this place?
-"The Hunting Party"

"
Today in Lost History
2004
Locke pushes Mikhail into the sonic fence.
Claire and Charlie attach a message about their situation to a migrating bird.
Sayid, Locke, Kate and Rousseau reach the Barracks, where they see Jack living with the Others.
Check back daily for more Today in Lost History or view the Lost Timeline

Latest Blog Posts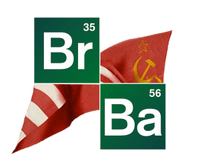 Community content is available under
CC BY-NC-ND
unless otherwise noted.