Featured Article
Lostpedia:Featured article for 2019, month 12

Quote of the Day
"

EKO: Would you like to watch that again?
LOCKE: No. No, I've seen enough.
-"?"

"
Today in Lost History
2004
Locke destroys the Galaga.
Ben shows Locke that Anthony Cooper is on the Island.
Nikki and Paulo are mistakenly buried alive by the beach camp residents.
The Others leave the Barracks.
Kate wakes up handcuffed to Juliet in the jungle.
Check back daily for more Today in Lost History or view the Lost Timeline

Latest Blog Posts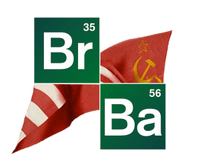 Community content is available under
CC BY-NC-ND
unless otherwise noted.